INTERVIEW | SHARAM
Born in Tehran, Iran, Sharam started gaining traction upon moving to Washington DC and teaming up with Ali Shirazinia, aka Dubfire, forming the group Deep Dish. Since then, the artist has made quite the name for himself, keeping busy touring internationally, managing his Yoshitoshi imprint, and preparing for the release of his next album, Retroactive.
We recently got the chance to chat with the man himself, with topics ranging from Stevie Nicks to Star Wars. Don't miss Sharam as he hits the decks at our Bang Bang chapel 6/3. Tickets can be found here.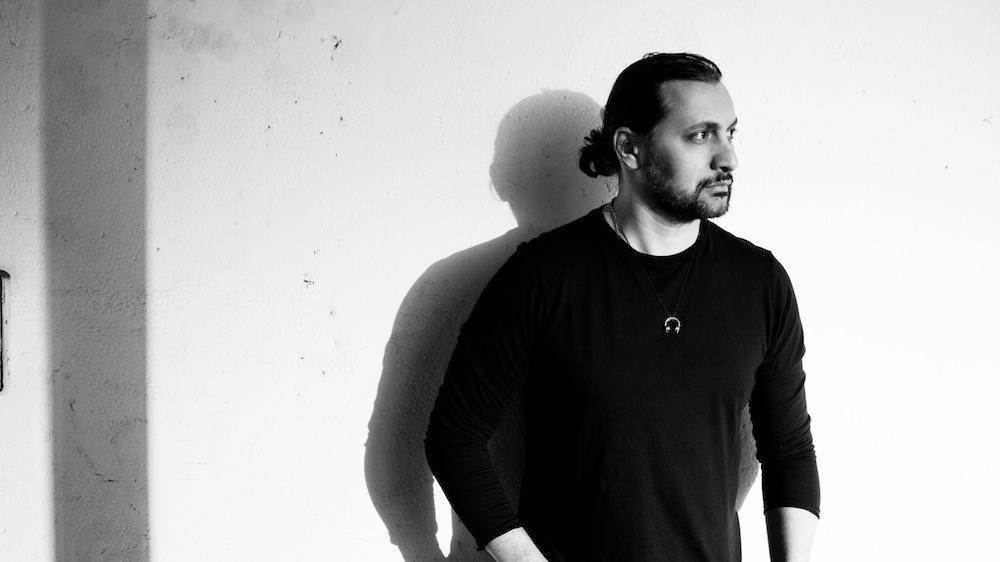 As Deep Dish, you and Ali produced the track "Dreams feat. Stevie Nicks," with vocals from the Fleetwood Mac song of the same name. How did that come to be? Did you get any feedback from Stevie?
Stevie was in the studio with us recording the vocals. it was a surreal experience but she was super cool and amazing to work with. She told us many great stories about how the song came about originally and that whole era.
What Star Wars character do you most closely identify with and why?
Probably Darth Vader. He's two people in one. I feel the same way when it comes to making music and DJing. I have a dark side and a light side. There is an internal battle between the Jedi and the Darth and on any given day one could prevail. I guess that's how I'm able to make the kinds of records that I make.
As an artist, how did your creative process change upon starting your solo career in 2008?
I try to keep myself open minded and not put limitations on myself as an artist and as a fan of music – all kinds of it, so i end up being influenced by all kinds of music. I love to be able to get an idea from Jazz or Rock or Country or Soul record and combine it with house music. I've always tried to push the envelope. Sometimes they work and sometimes they won't, but I'm in love with the process of challenging myself that way and trying out new unorthodox things. My new album is a testament to that philosophy.
Tell me about some up-and-coming artists on your Yoshitoshi
imprint.
We started a new campaign about 2 years ago for the 20th anniversary of the label; instead of putting together a best of release and releasing it at once with couple of new remixes, we decided to re-release our classics one by one with remixes from new and exciting DJ/producers who are creating waves making interesting music. we are now upto the 10th release with 5 more in the pipeline to the end of the year. For the Yoshitoshi 20th Classics Series we've had remixes from Nicole Moudaber, Soul Clap, Shiba San, Robosonic, Trent Cantrelle, Anthony Attalla, Victor Ruiz, Cristoph, myself, Matador, Miss Nine, Ambivalent, Psyctron, Cid Inc, Paul Ritch, Will Clarke, and we have tons more coming up. Its been very exiting and people have embraced the idea. We've also releasing new material from people like Veerus & Maxie Devine, Sinisa Tammaovic, Rony Seikaly, ANNA, and many more. Its been very busy in Yoshi HQ and i'm super excited for whats in the pipeline.
You are a big car enthusiast, which leads me to ask, what is the first car that you ever owned? Also, what is your favorite driving road in the world?
Chevy Chevette was the first car i ever owned. Biggest piece shit car ever but i loved it because it was my first car. My favorite road to drive on is the LA to Vegas drive on highway 15 I think? The drive is always inspirational. Makes you feel secluded and its beautiful specially when the Joshua trees start appearing. Every album i've done i've taken it for a drive on that road. Except this new one. But at some point this year i will take Retroactive on that drive too. Its a ritual.
Your latest single, "Octodub," is dope. You are a very conceptual artist – what concept were you working with going into "Octodub?"
I worked on this track for a while – just like all my tracks I guess lol!. How it started is nothing like how it ended. There is a track i did for Spinnin' Deep called October House which has this amazing sample from One Dove by Andrew Weatherall. It was a record that was very influential for me. I wanted to do something crazy with it. I finished the record which is a piano driven piece. Then there was this dub that I did for the darker floors which was quite filithy with a crazy bassline inspired by drum n bass records. I called it Octodub and put it out on yoshitoshi. Just tried to have fun and experiment.
Just recently, following a trippy dream and a radical epiphany, you've decided to forgo the original name of your upcoming album, "A Warehouse," in favor of a new one: "RETROACTIVE." What occurrences in your recent dream led to the sudden change?
The dream was quite hypnotic and "science fictiony" and i don't remember much about it that makes sense except that i woke up with the urge that i need to change the album name to Retroactive. it was quite weird but i knew instantly that it was the right name. We had already announced with the A Warehouse name, but Its a better name for the album really, because of the contents. Its a retrospective look at all of my influences from early 80s Giorgio Moroder style dance records to drum n bass records to soul records all the way to early techno and house records. So i've taken all those influences and glued it with my current influences from today's dance music. I'm super excited for the world to hear it and to play at the club. What's even more exciting is that I actually have one of my musical heros Giorgio Moroder on the album. ;o)