INTERVIEW | SIRUS HOOD + SACHA ROBOTTI
Sirus Hood and Sacha Robotti are two men from different cities who have both taken the world by storm, cementing themselves as established DJs and producers within the house music scene. Together, they are about to embark on their North American Tour, and we got the chance to ask them each a few questions before their show at our very own Bang Bang in downtown San Diego, Saturday, February 4th. Get tickets here.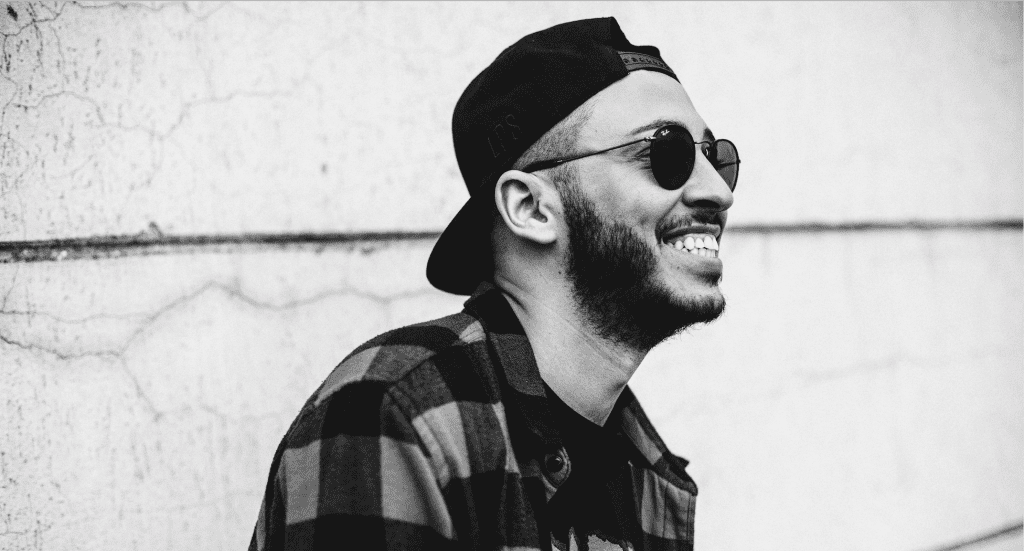 Sirus Hood
For those who don't know, how would you describe the Parisian dance music scene?
SIRUS HOOD: The House scene is an incredible here in Paris nowadays. There is not a weekend without good acts and parties. The underground scene is hot. So many great clubs like ZigZag, Showcase, Faust, Rex, Concrete, YoYo, and Nuba rooftop in summer, to put in you go list, when you plan to visit the city of lights.
How did the clubbing in Paris influence you as an artist?
SIRUS HOOD: I discovered the French Touch, with artists like Daft Punk, DJ Mehdi (RIP), Laurent Garnier, Cassius, Didier Sinclair (RIP) through the most underground radio station at the time called Radio FG. They influenced me to become a DJ. I was a local DJ, I did every club in Paris. I would go out as much as I could to discover new trends and meet people in the industry.
Congratulations on your latest single on Dirtybird, 'I'm House'. What were your inspirations behind the track?
SIRUS HOOD: Thank you. I was on my bike in Paris, day dreaming. And this melody got stuck in my head. Then back at the studio I added the sickest drums and it turned out to sound great.
I absolutely love playing it and I really enjoy the reaction towards it. It is melodic and rhythmic at the same time. Roland Clark's voice is the cherry on the top.
You are at the beginning of your North American Tour with your friend Sacha Robotti. Touring can be brutal – got any travel tips?
SIRUS HOOD: Do your best to eat well. I'm not a veggie person but when traveling I always try to eat the best I can, avoid fast foods. It is important to get your vitamins and minerals. Loads of water too! Also, sleep as much as you can. Even just laying down and resting is essential.
You mostly release on CUFF and Dirtybird. How does your approach to production differ between the labels?
SIRUS HOOD: I never produce according to a sound of a specific label, or copy other artists of this label, but I try to distinguish myself with a clear and original sound, wether it's Dirtybird or CUFF. I love when label bosses like Claude VonStroke tells me: It's different, but I like it and I want it.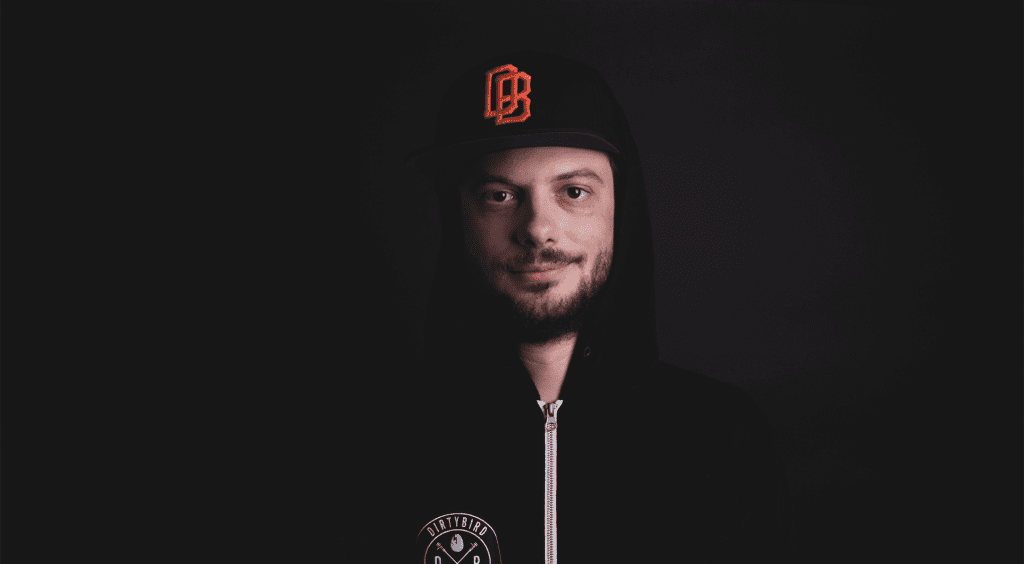 Sacha Robotti
What is something that fans might not know about you?
SACHA ROBOTTI: I'm an architect and I've been living this DJ life professionally since 2006 under another alias ("Robosonic") with a friend in Berlin. I was lucky to travel the world and play gigs in 50 countries. Music has been the only breadwinner and I've not taken any other jobs since.
When did you and Sirus Hood initially link up?
SACHA ROBOTTI: In 2016 in Paris! I stayed at his studio and we started producing together.
You and Slowbody recently released an EP, 'Elephant Man', released on German imprint This Ain't Bristol. Tell us about it!
SACHA ROBOTTI: The record has two tracks on it, "Elephant Man" is my collaboration with Slowbody from France, "The Dude Abides" is a solo effort. Both tracks kind of reference movies, "Elephant Man" by David Lynch and "The Big Lebowski" by the Cohen brothers. I was introduced to Slowbody in LA, he had a short layout with the DNA of the track that we worked on together, and I finished it in my studio. I've been playing it out for at least ten months before signing it, it's been killing it at festivals. When I went to Germany last summer to wrap up my life there, I was invited by the This Ain't Bristol guys to take over a Fusion Festival stage with them. When he heard "Elephant Man", Ben who manages the label stormed on stage and told me they want to sign it!
You recently moved to Los Angeles. What are your favorite and least favorite aspects about the city that people generally love to hate?
SACHA ROBOTTI: I love a lot of things about LA, the weather is great and the people in California tend to be laid back. The different backgrounds, nationalities, cultures that create the city's fabric makes it vibrant. With that comes a variety of music and foods. My favorite food here is ramen, especially at this one place in Santa Monica called Jinya.
There are things to hate about LA too. Traffic sucks, and it's very pricey in comparison to what I'm used to from Berlin in my 16 years there. Especially rent and food are expensive here, and to me it's amazing that having healthcare isn't a normal thing. Sometimes I also feel there's a bit of truth to the cliché that the city can attract "fake" people who have to act up to show they're important in some way.
Valentines Day is around the corner – what is the most romantic thing that you have ever done? 🙂
SACHA ROBOTTI: Definitely up there are my nights at Burning Man, riding through the desert with boo on the back of my bike!