INTERVIEW | MAT.JOE
German duo Mat.Joe bring a unique blend of talents to the dance music scene. With strong influences from the hip-hop community, Matze and Johannes focus their shared past into their house music productions, and the resulting product is fantastic.
We recently had the opportunity to chat with Mat.Joe before their show viagra sans ordonnance at our Bang Bang home, Saturday, November 19th. Tickets can be found here.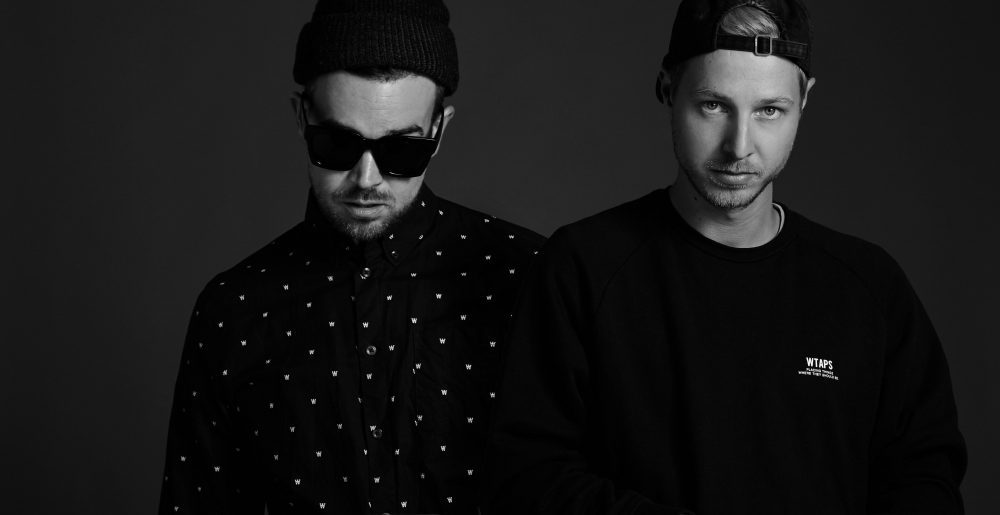 Mat – you recently celebrated your birthday! Happy birthday! Did you receive any neat presents?
Mat: Hahaaa…thank you so much! We celebrated it twice, once at EGG London with DJ homie Weiss and a few other people. And the second ride was the next day in Berlin at one of the best clubs and places: Sisyphos! It was bangin' hard and the headaches were endless, but in a good way!
Congratulations on the recent release of your "Brothers In Crime" EP. What served as your inspiration behind the release?
Joe: To be honest we just came back from touring and had some ideas in our head and this was the result. We played both tracks a couple of times, it worked out and we went back to the hotel with a big smile on our faces.  Sometimes it doesn't take much more than that, to see a record working in the club is maybe the biggest endorsement you can get.
Who are some of your favorite / most inspirational hip hop artists and why?
Mat: We both grew up in the 90s, so a lot of that stuff was super important for so many things: skating, the lifestyle and for sure the good hip hop music. It's hard to name some artists because there are a lot, but for sure Wu-Tang-Clan, Mobb Deep, A Tribe Called Quest, Jay-Z…etc etc but we also love a lot of the 'newcomers' like A$AP Rocky, Drake…and Pharrell Williams is the god! This guy is untouchable!
What kind of set up do you two currently have in your studio?
Joe: We both have our iMac, a midi keyboard (M-Audio), AKAI MPD-218, Apogee Duet, Tascam …KRK Rockit6  monitors…and dope plugins like Diva (u-he). We're also starting to work out our analog park as well, just bought the Moog Sub37 ('Strawz' was made with it) and a Tr-8 drum machine by Roland.
What are some of your favorite vinyl record stores worldwide?
Mat: Spacehall in Kreuzberg is dope…but also some nice small old stores, where you get nice vintage vinyl. We couldn't make a lot of our records without our vinyl collections, asmple love 1000%!

How did moving to Berlin help you both develop as artists?
Joe: We both are from Hannover which is a nice city but it was important to change your horizon and for sure moving to a place where nobody knows each other, it motivates you to get out there! Berlin was the first choice because it's different than the rest of Germany….just a dope city.
With your global view on the dance music industry, how would you two describe the Southern California music scene?
Mat: It's great! We both saw places like San Diego and it was so welcoming and friendly with a big love for the good vibes music.
How did you two enjoy the second season of the Narcos?
Mat: It was amazing, although I liked the first season better… it it's 100% one of my favorite series.
Joe: I'm way behind. S1E6. Dope so far.
A shared love for skateboarding and hip-hop culture lead to you two linking up. What is the biggest difference between the two of you?
Mat: Hmmm…not many differences really. I'm not vegetarian and I'm single 😀
Joe: The hair color!
What can fans expect in the future?
Mat: We just finished a remix for one of our favorite artists…so it's a big pleasure…and for sure the next studio work out has already begun!  The US tour we're hoping will be great, and we're also planning our next Australia tour for the end of the year, BPM 2017, Asia Tour end of February and WMC in March. Lots happening!