INTERVIEW | Jeremy Olander
Jeremy Olander, born in Stockholm, is leading the next generation of artists that continue the Scandinavian capital's dance music lineage. This pedigree represents countless DJ's and producers who've gone from local underground prospects to globally recognized main stage superstars – a trajectory followed by Olander. We got the chance to catch up with Olander and ask him a few questions before his show at our very own Bang Bang in downtown San Diego, Friday, May 26th. Get tickets here.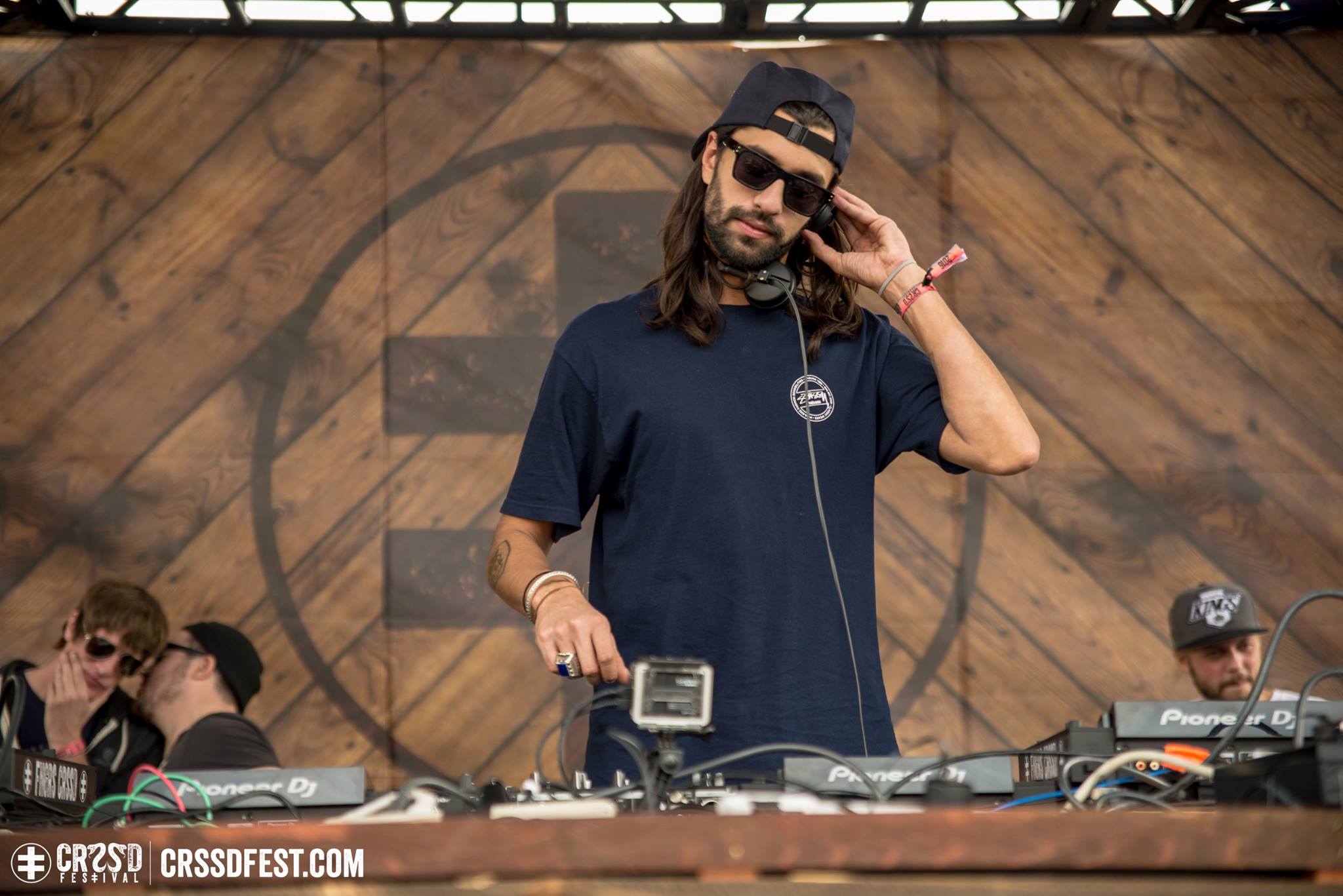 Jeremy Olander
We have seen you release numerous tracks on labels such as microCastle, Drumcode and Suara to name a few. What made you decide to create your own label?
Olander: We started it because we felt that there was a void to be filled for my kind of sound, which is at bit of a cross between early 2000s progressive, techno and film scores. Ever since I started making music and putting it out I've felt like I didn't have a home that fully suited what I did. That's what Vivrant is. A home for me and everyone else out there that don't fit anywhere else.
We are big fans of the Vivrant branding. What was the inspiration behind the name, artworks, and logo?
Olander: Thank you! We worked with a creative agency called Swim Club and developed the graphical identity together with them. I've been friends with those guys for a long time and it was awesome to have them involved in the project. It's been one of the highlights of starting the label. So much fun!
As a label head what are some tips that you can give to up-and-coming producers when sending music to record labels?
Olander: Do your research on the label you're sending your music to, don't spam and don't write angry follow-up emails if you don't get a reply. Everyone I know that runs a label does their best to get back to listen to everything that comes in but it's impossible to feedback on every single one.
We see that you recently did a mix for Balance Music! What kind of differences can we see from one of your live shows as to a mix/podcast? Do you have more creative freedom? If so how do you take it to the next level?
Olander: That was a lot of fun. It's a very different process. When I play I set I might know the first and second track but after that I really just go with the flow and figure out what works as I go long. When I make a mix like the one for Balance it's I don't have those kinds of cues that can lead me intro the right direction so in a sense there's more freedom there to tell a different kind of musical story. Feedback has been good on that mix and I'm very happy people seem to enjoy it.
What are your goals for the end of the year?
Olander: One of my goals in my career has been to release on Bedrock, which is something that will become a reality in May. I made an EP with Cristoph that will be dropping there and it's the biggest honor. Other than that I just want to keep doing more of the same and keep getting better. I have so much room to grow as a producer and DJ so I'm of course looking at improving in every aspect.
What are 3 artists/producers that helped inspire and develop your sound today?
Olander: Michael Jackson, Berry Gordy and Shigeru Miyamoto.
How is it that you got into making music in the first place?
Olander: Around 2005-2006 some of my friends were getting into production and I was really fascinated by what you could make with just a laptop. After I had gotten a taste for the scene and making music it was really all I did day and night. Nothing has really changed other than I get to play in front of people on the weekends now.
Your Instagram feed has some beautifully taken photos of landscapes and architecture. What else do you do on your free time when you are not DJing or making music?
Olander: Thanks for noticing! Yeah I've been really getting into photography lately and it's definitely becoming a big interest. Other than photography I'm a huge film buff. Love a good Korean gangster flick. Also been getting a bit into fashion and design in recent years.
We see that you are a big Star Wars fan as well. What did you think of that "The Last Jedi" teaser trailer?
Olander: Jesus Christ. It blew me away. Can't wait!
What's next for Jeremy Olander?
Olander: I have a good time in America for 5 weeks coming up. Tour kicks off at Schimanski in New York City, then the day after I'm playing my first residency show at Sound in Los Angeles and then Halcyon in San Francisco. I'm bringing Khen as a special guest to play those three shows with me. It's his first time ever in America and I can't wait to see people's reaction when he plays. He's very talented.
I really look forward to all the gigs and SD has always been treated me well and is usually a highlight on the tour. Very happy to be able to come back and play for you guys!