INTERVIEW | Elderbrook
Alexander Kotz started out playing in an indie band while he was just a teenager. Later he put his guitar skills to use as a singer/songwriter. When that didn't gel, he tried hip-hop before finally finding his niche as an electronic musician while studying in Bath, England. Thus Elderbrook was born. We sat down with the Grammy Nominated artist to catch up before his show at Bang Bang on Saturday, February 17th. Get tickets here.

ELDERBROOK
1. Congrats on your Grammy nomination with Camelphat! How was the entire experience for you looking back at everything now?

EB: Thank you! Going to New York for the Grammys was amazing. Just to be nominated alongside artists like LCD Soundsystem and Gorrilaz is crazy cause those are two acts that, especially early on in my career, really inspired me to get involved with the electronic side of music. The actual Grammys itself was an amazing event, red carpets, suits and after-parties. Definitely surreal!

2. How is it that you guys linked up in the first place?

EB: We met in a studio in Brixton, London, around this time last year. They reached out to me as they were in London working with some people and, I think, must have heard my song "how Many Times" which was played out in Ibiza quite a lot in the summer prior to that. We had a day in the studio and I recorded some vocals over a few tracks. One of those tracks ended up being Cola and a couple of months later it got signed by Defected Records. After that, it definitely took on a life of its own and has been surprising me ever since!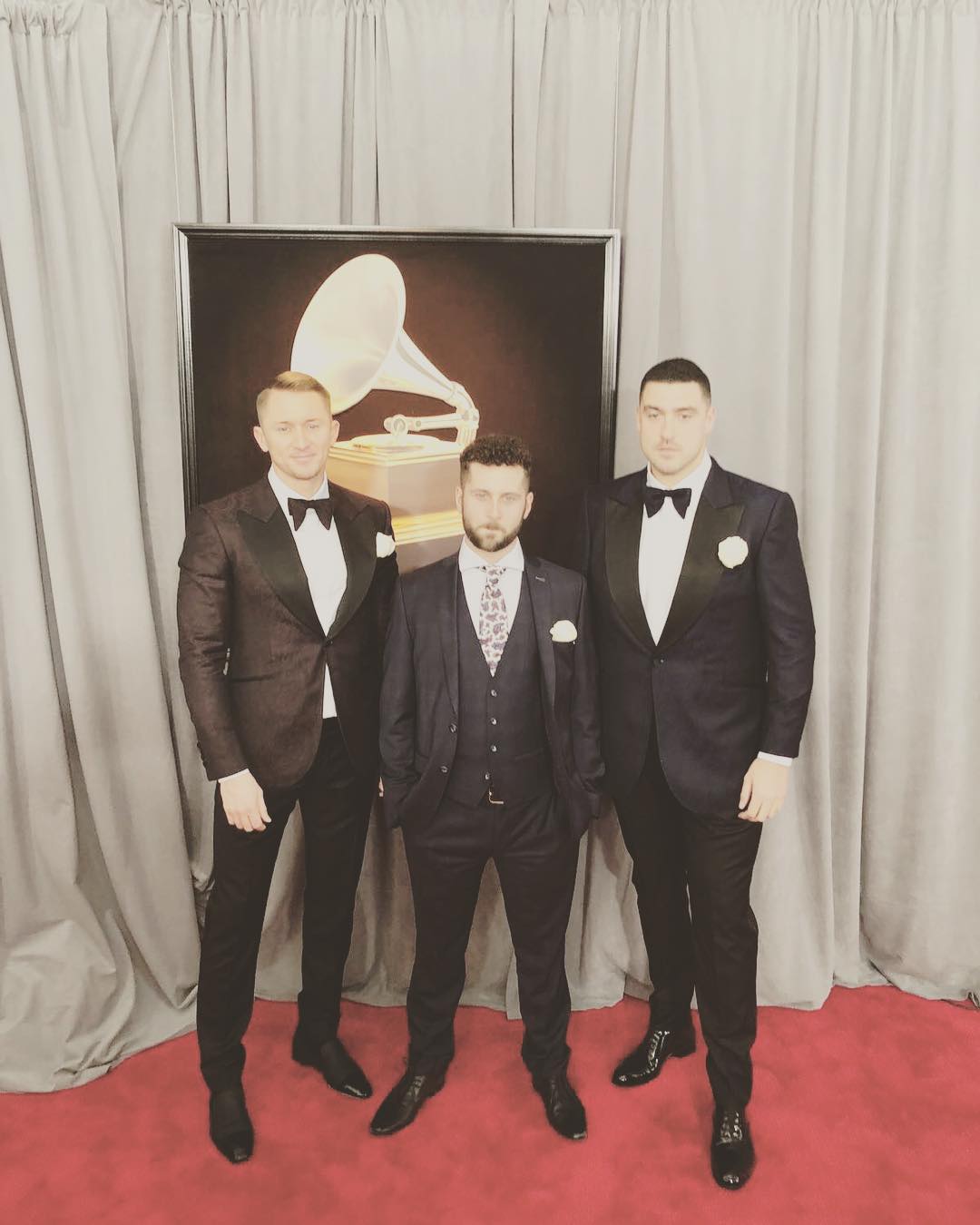 3. You have mentioned in the past that you started getting into music by forming indie rock bands with your friends. Do you still carry around those roots and influences in your music today, if so how?
EB: I definitely think those indie roots are still embedded in the music I make today. Although the production has become a lot more electronically focused. I think the way I sing and my lyrical style are definitely not to dissimilar to how they were in my indie rock days. I still use live instruments a lot as well which, I think, is another nod to my musical past.

4. How do you usually start an Elderbrook song, what is the process like in your studio?
EB: It could be anything! I'll start with a guitar or a piano/synth sound and when I get something I like I record it. After that I kind of mumble different phonetics and cool sounding words until something sounds good and then I assign lyrics to it. After I have some words I like the sound of I try and make a story around it until the song is there. All at the same time dipping back into the production side of things.
5. We always like to ask artists if they can name their top 3 tracks at the moment. What are yours?
EB:
Rafael – Beatenburg
Night Swimmers – Foals (Mura Masa Edit)
Fig In Leather – Devendra Banhart
6. What kind of surprises can we expect in your live sets?
EB: A lot of the music is a bit different in the live sets. A lot of them are merged together in weird and wonderful ways and some are more upbeat than on record. Because I'm recreating a lot of it live it can give me the freedom to change it up a bit each time so it can be just as much of a surprise to me!

7. What has been one of the toughest challenges that you have overcome in your musical career so far?
EB: I think the biggest challenge for me was translating my recorded music into something that worked in a live scenario. I've been doing it now for just over two years and its something that I'm constantly working on. I think the initial difficulty was that I had just been creating for so long by myself. When I produce and write its me that does the percussion, synth, vocals, backing vocals and anything else you can think of. Turning that into live was difficult because I'm just one man on stage! I'm definitely very happy with where I've come to with it though.

8. You are almost done with your USA tour! What is next for Elderbrook?
EB:
Well I've been working on so much new music for so long! I'm planning to release my next single in the spring and then an album. Got some great festivals lined up for the summer as well so other than writing I'll be on the road when I can be!